The current USDCNH structure indicates the formation of a large bearish zigzag x of cyclic degree. This consists of primary sub-waves Ⓐ-Ⓑ-Ⓒ. The sub-waves Ⓐ and Ⓑ ended.
The primary wave Ⓑ completed in the form of an upward zigzag consisting of intermediate subwaves (A) – (B) – (C).
The big bearish momentum Ⓒ is currently under construction. This impulse consists of intermediate subwaves (1) – (2) – (3) – (4) – (5).
Over the next few trading days, the market will continue to fall to the 6,284 area. At that level, total wave Ⓒ will be at 38.2% of big bearish momentum Ⓐ.
Thus, in the medium term, it is possible to open short positions to take advantage of the movement in the medium momentum (5).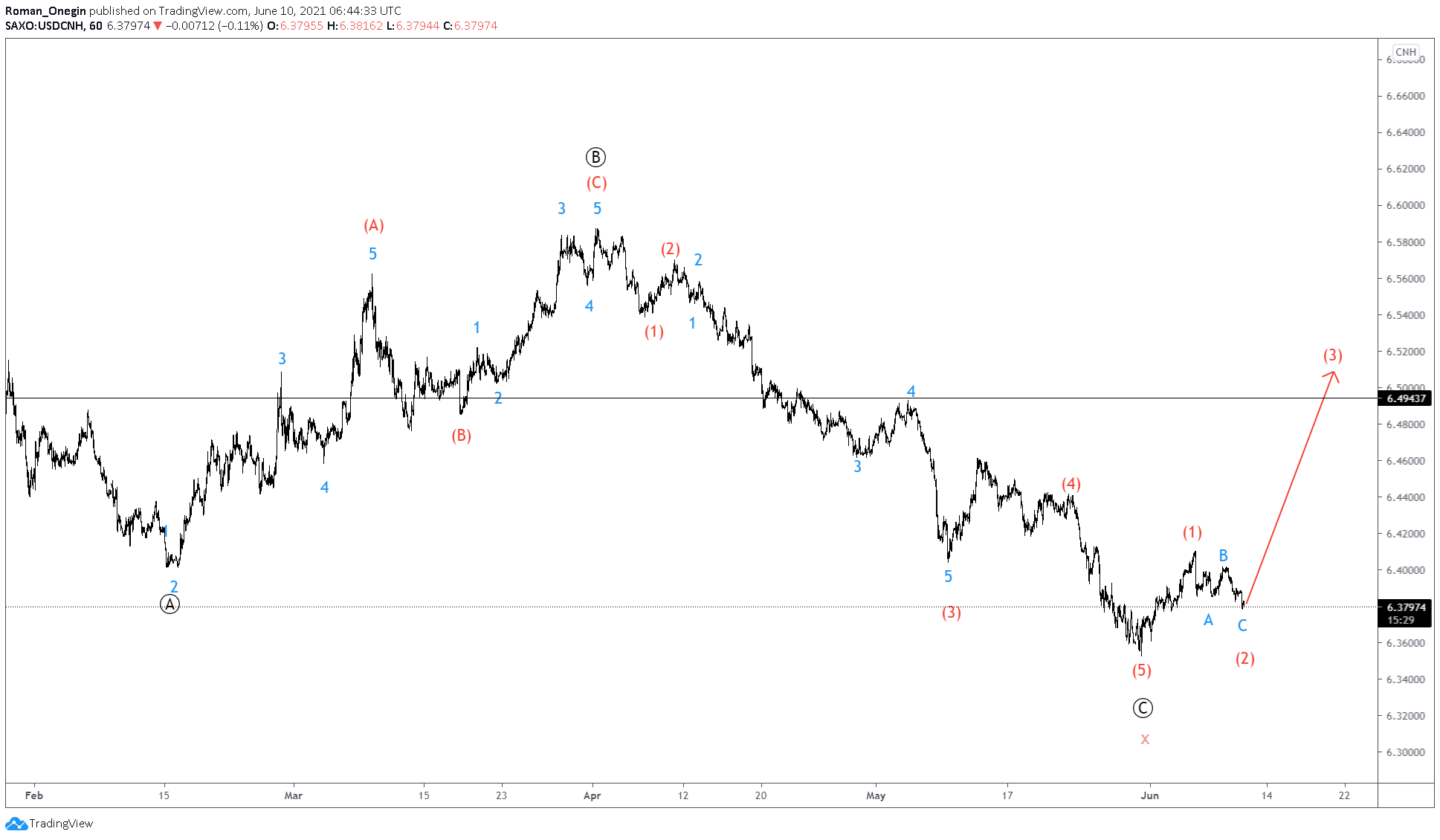 An alternative scenario indicates that it is possible that the entire bearish primary impulse formation Ⓒ has already been fully completed.
If this hypothesis is correct, then we can conclude that the middle wave x of cyclic degree also completed its construction. It follows that slight growth of the market in the last section could be an intermediate impetus (1). After that the price started to decrease in the correction (2).
Wave (2) is most likely a zigzag consisting of small subwaves ABC.
Therefore, price could rise in a new bullish momentum (3) above the maximum formed by the small wave 4 over 6.494.
Is your risk management arranged? Open your account now!