This is the user guide for 'MT4 / MT5 to NinjaTrader NT8' Trade Copier EA.
This trading copier for MT4 / MT5 -> NinjaTrader NT8 consists of two parts:
Trading signal emits utility EA as you bought from MetaQuotes Market. Click on links to MT5 version and MT4 version
Trading copier strategy app at NinjaTrader NT8
1. Please download the zip file of the 'Business Copy Strategy' app from here
2. At NinjaTrader NT8 menu, 'Tools' ->' Import '-> "NinjaScript Plugin' -> select this zip file.
3. Please use a demo account for a practical first.
4. If you want to copy EURUSD trades to NinjaTrader, open EURUSD chart there. Right click on the diagram and select 'Strategies ..'
On the Strategies page, select and add Strategy 'MTNT8Copier' and then click apply.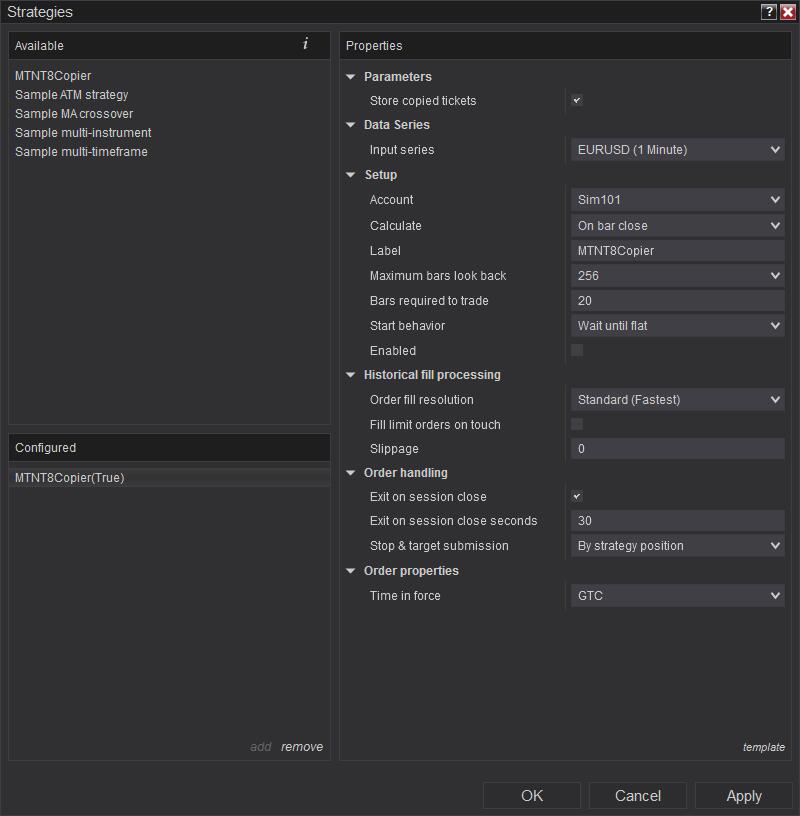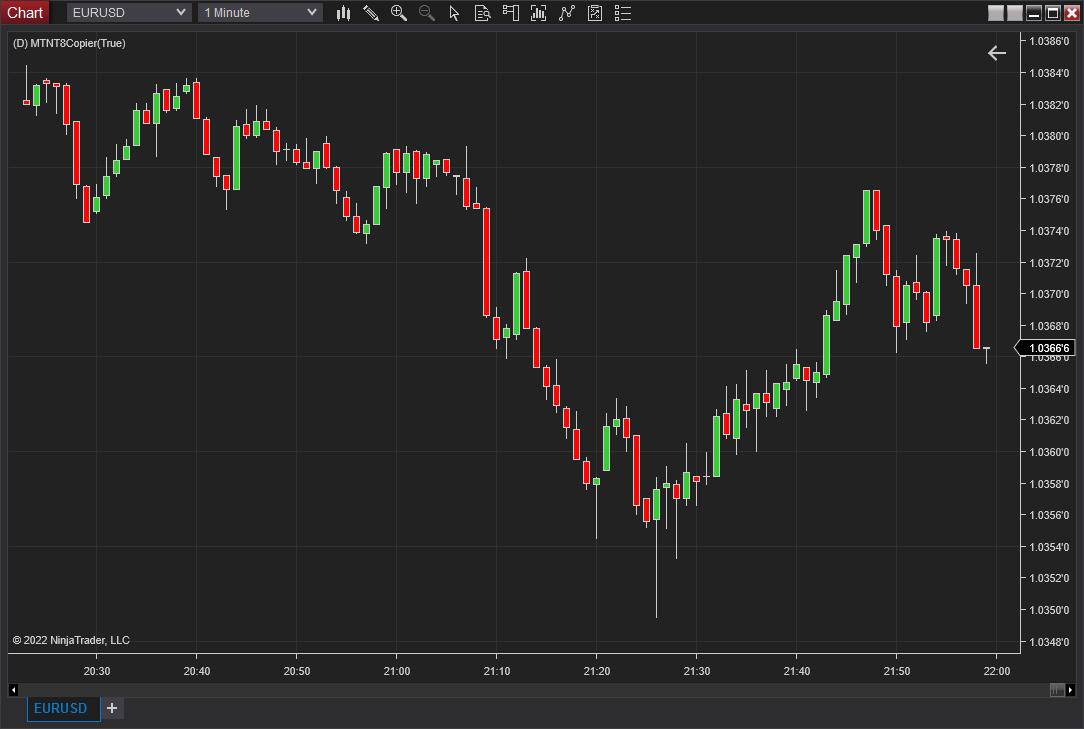 5. NinjaTrader has more restrictions on multiple instruments from different brokers.
If you want to copy trades to more than one instrument on NinjaTrader, open that instrument chart and apply this Copy strategy again.
For example, if you want to copy XAUUSD trades, open a new XAUUSD chart with this Copy strategy.
6. Click 'Enabled' on Strategy page: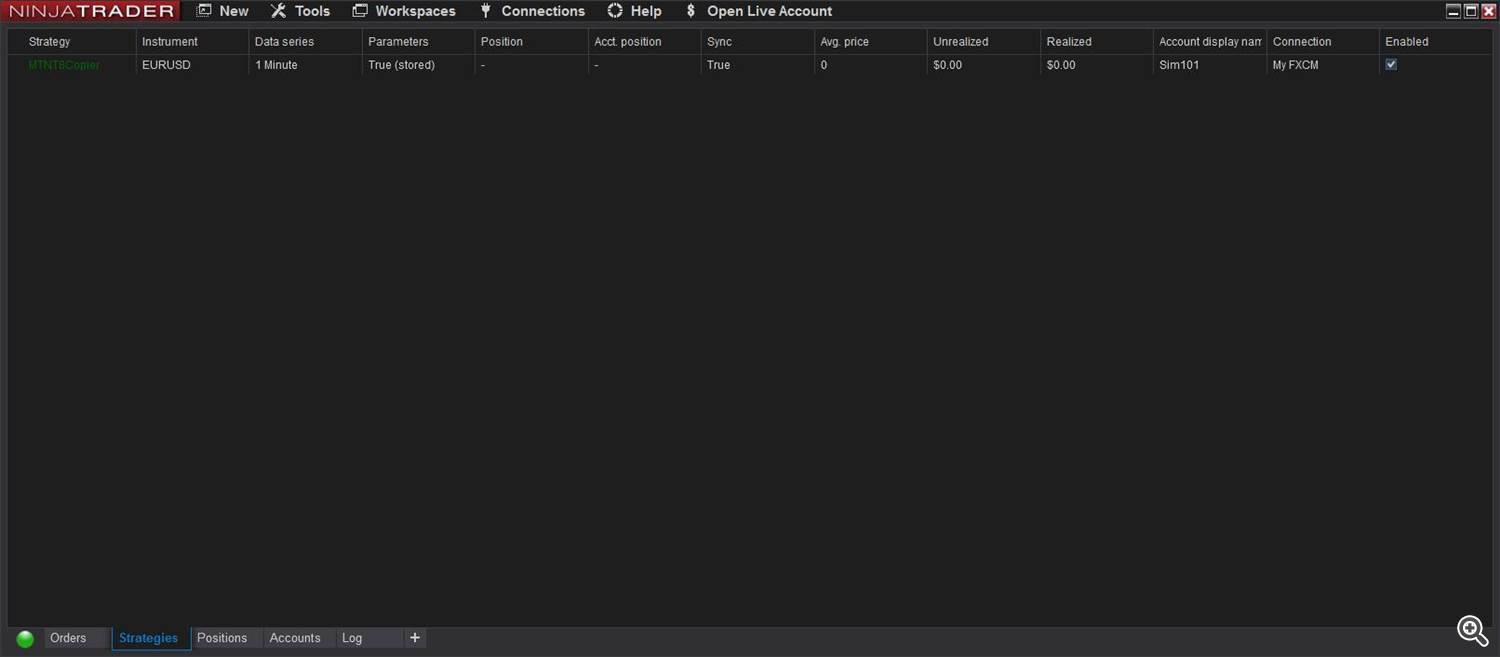 7. This copywriter strategy program also automatically exits the logs to a NinjaTrader Output window. For real trading result, you could observe the order / position / program pages of NinjaTrader.

The instructions of MT4 / MT5 signal transmission utility EA are described at the buy page of markets.